Quick hassle-free Italy removals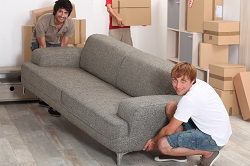 Relocating your home or business can be a stressful experience fraught with all kinds of uncertainties. The first and most important steps in any international relocation to Italy are to hire a reputable firm and do loads of planning. That is why Italy Removals is the perfect choice for any person or company faced with having to move offices or home. It would be prudent to call us on 020 8746 9690 in order to book our expert services on removals to this country; no matter if you are heading to Sicily or Rome, we will ensure that the entire moving experience is seamless.

Italy has become a popular destination for people who are looking to retire; what attracts many to this beautiful country is its rich culture and mixture of bustling cities as well as rural and coastal towns. For UK citizens the allure of this amazing country is the laid back holiday atmosphere and gorgeous summer climate. Italy attracts people from all over the world for various reasons, that is because the country can offer something for everyone, ranging all the way from fashion, with some of the best designers and photographers being right there, to
Art, as Italy is a mecca for people who are interested in the culture. For individuals interested in football, there are some of the greatest and most successful football teams to see as well, Last, but most certainly not least, this incredible country will enchant you with it's amazing cuisine. If you are planning to go and stay in this beautiful country, you probably would like to know that all your home, or office's equipment will be moved safely and securely, so you can full take all the little pleasures in.

When you contact us, we will set up an initial appointment whereby one of our professional consultants will come out to your premises and evaluate the scope of removal services Italy, which needs to be done. During this first meeting your assigned personal relocation consultant will take the time to establish a good understanding of what your individual requirements are. They will additionally give you advice on the best type of packaging to use; how much you will need and finally work out an obligation free quote.

There is nothing more frustrating than not knowing where your precious possessions are while in transit; and additionally not being one hundred percent aware of how these items are being handled during the removal procedure is equally unnerving. It is for this exact reason that our company plans each step of the journey ahead of time. Our man and van in Italy services' aim is to give you complete peace of mind.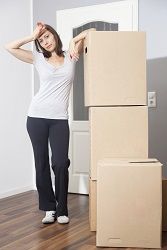 International removals to Italy are our expertise and therefore you will have our undivided attention. A personal co-ordinator dedicated to meeting your every need will be appointed to you from the instant that you hire us till the point where your furniture and assets are safely delivered to your office or new house. Booking early will guarantee that when the removal day arrives, every aspect would have been taken care of, down to the tiniest of details. Part of our individualised services is to plan exactly how many crew members we need to send out on the day, in order to carefully pack up your belongings and safely place them unharmed into the container. We are fully aware of how much these endeavours can end up costing and therefore we will make up a package to suit your specific requirements. If you strive to keep all your belongings apart from someone else's, then our man with a van in Italy option may be an ideal choice; moreover- the crew sent to load all of your belongings will take utmost care while doing so. Working out ways to save you money without compromising on the quality of service you get is part of our ethos.

Packaging materials such as boxes, bubble wrap, tape and markers are often times where huge amounts of money are spent. Instead of riding from one store to the next purchasing the items or perhaps even ending up using sub-standard recycled packaging, why not rather place this into our capable hands. Due to our vast experience, we know the exact amount of boxes etc that will be needed for you to relocate across to the beautiful Italian countryside. By entrusting this task over into our hands; there will be no overspending or excess packaging that end up needing to be stored. In fact opting to have our crew come in and personally pack up all your items, will give you the time you need to be spending on other more pressing issues. Moreover, we have learnt from experience which items need to be placed together; once again your personal co-ordinator will oversee all these proceedings and compile a full inventory of your possessions which are placed in clearly marked boxes. Having this list at your finger tips means there is no need to go searching through boxes trying to locate an item that may have already been packed. Similarly, if there is a delay in occupation of the house or office, we can also assist with storing of your assets until you are able to take occupancy. In such cases, this will be pre-arranged and taken into account when you are first contacted. This is where the listed inventory we provide comes in handy once again, as should you only require certain items to be delivered on the day, then we will gladly accommodate you.

Italy Removals should not end up costing you an arm and a leg, though it is also not advisable to take the cheapest or an incomplete quotation, either. Call one of our friendly consultants today at 020 8746 9690 and make 100% sure that no part of your trip from the UK to your Italian office or home will be left to chance. Our professionalism will be evident in the uncomplicated way in which we make all the necessary transportation arrangements and liaise with you every step of the way without faltering on what we have promised to deliver. Moreover, all of your items will be covered by our comprehensive insurance; which is another vitally important factor that you should consider when hiring our company. As we put you first, we can confidently guarantee that Italy Removals will turn what could be a stressful event, into an experience filled with elation and complete satisfaction.